Back to Events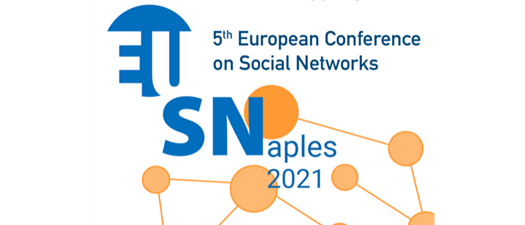 EUSN 2021 - Online
Tuesday, September 7, 2021
to Friday, September 10, 2021
Event Details
----------------------------------------------------------
5th European Conference on Social Networks (EUSN 2021)
6-10 September 2021, Online
http://www.eusn2021.unina.it/
----------------------------------------------------------
We have an exciting program with 3 keynotes, around 300 presentations in oral and poster sessions, and 12 workshops!
Keynote Speakers
Jürgen Pfeffer - TU Munich, Germany
Paola Tubaro – CNRS Paris, France
Beate Volker - Utrecht University, Netherlands
Oral presentations
Oral presentations are allocated 15 minutes plus 5 minutes for discussion.
Posters
Posters will be exhibited during a virtual poster session.
Workshops
Workshops will be offered on 6 and 10 September.
Awards
The Organizing Committee programmed a competition for the Best Presentation (YoungARS session) and Best Poster.
Contact Information
Conference Secretariat: infoeusn2021@unina.it
Administrative Manager: info@mcmcongressi.it